A Million Dots
It's a long way to a million, right? Of course it is. But do you really know what a million looks like?
If you'd like to see -- actually see, right now, with your own eyes -- what a million looks like, just open this book.
Be prepared to learn some interesting things along the way.
Like how many shoe boxes it would take to make a stack as tall as Mount Everest.
And be prepared to do some number wondering of your own.
But, most of all, be prepared to be amazed.
Because a million is a LOT of dots.
Book Details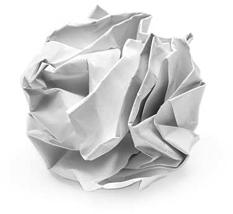 Excerpts
To eat 675,000 Hershey bars, you would have to eat one bar every two minutes, nonstop, for more than 234 days!
Awards and Accolades for A Million Dots
2 Awards
Prairie Pasque Award (SD)

SSLI Book Award Honor Book